Beer in Stella Magazine (Sunday Telegraph)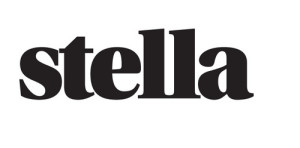 The wine columnist at Stella Magazine asked me to take her out for a beer and explain why I think beer is so beautiful. And, of course, I obliged. The very wonderful Susy Atkins and I had a blast when I took her to the amazing White Horse pub in Parsons Green one evening and we sampled 5 or 6 beers. She asked me to make a few suggestions of off-the-shelf beers  for people to get started if they were brew-bies (beer newbies), as I call it.

I'm pretty sure I didn't say I like my beers 'cool and spritzy', however I can see where that interpretation came from.  Cool? Well, ale should be served at pub cellar temperature (i.e. between 11 and 13 deg C). Not at freezing cold lager temperature because serving a beer that cold just deadens any flavour in the beer.
Spritzy? The natural carbonation in an ale should give you a tingle on the tongue. Beer should NOT be flat and shouldn't be champagne-like fizzy either. So now you know
Anyways, I've finally gotten around to posting the actual article. And it's linked to my recent Top Ten Beers recommendation for anyone who wants to begin their journey of learning to love beer. Check it out and start drinking. PLUS let me know if you have any of these and what you think of 'em!