Tag Archives:
beer sommelier
Excited doesn't really even cover it. A group of cool Birmingham beer fans (namely Dan Brown and Dave Shipman + others) have bitten the bullet and organised the second city's INAUGURAL craft beer festival. It's Friday 26th & Saturday 27th July at The Bond Warehouse, 11am – 430pm & then 530pm – 11pm. You'd do well to make sure you bag yourself your tickets RIGHT NOW!!!! When I say 'craft beer' I mean beer which is loving produced in small batches by passionate brewers up and down the UK. The curators have done a sterling job and the beer list looks awesome. They had the wisdom to bring me in to host a beer-tasting session on Saturday afternoon (ROFL! Well I am the city's first ever accredited Beer Sommelier and I'm an ultra-proud Brummie born and bred!) So at 1300 hrs on Saturday afternoon, I'm going to recommend my chosen favourites of the fest, which you can then toddle off and enjoy quaffing after I've given your ears a rest! As you can see from the picture – I'm deft at recommending beers to the likes of Holly and Phil on This Morning too, so you'll be in very good hands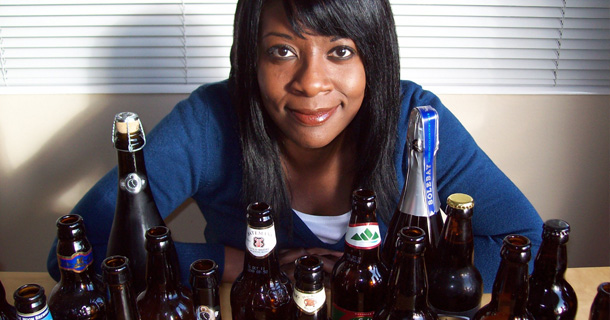 So yesterday I took a really tough exam in London and I passed. I'm now a Beer Sommelier. You've heard of Wine Sommeliers who know an awful lot about wine? So I'm the equivalent when it comes to talking your head off about beer.
I'm chuffed to bits again, especially after sitting in front of Dr George Philliskirk, the Director of The Beer Academy (who has a PHD in Yeast Research from Birmingham University) for an hour and a half proving my beer knowledge and beery tastebuds. It was scary and he pulled no punches. It wasn't easy to even get to the exam: I had to attend a couple of courses and apply to actually take the exam, proving my out-and-out passion for beer.