Tag Archives:
london fields pale ale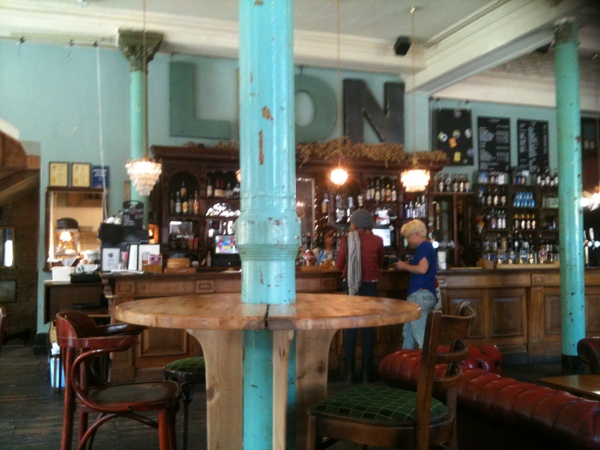 You might know I've been doing some journalism work these last few months in London and I've got a bolt hole over in Leytonstone. So when I was forced to do a 2-week stint there, I was more than relieved when The Hubz came down from Brum to save me from self-destruction.
We've been to a few of the pubs in the town before. And we were also a bus ride away on the 257 (to Walthamstow) which stops in Leyton right outside the King William The Fourth pub which is also where Brodie's microbrewery is. I've lost count of how many times people have said to me 'Oh you gotta go to Brodie's' and – as I'm still recovering from a nasty chest infection – I wasn't at all in the mood to venture much further afield that day. But within an hour and one half pint later, we were back on the bus and sitting in The Red Lion to while away the afternoon there instead. Do you want to know why?