Tag Archives:
the red lion
By the end of 2012 the beer scene in Birmingham will have changed beyond recognition. Word on the street is that not one, not two but three new craft beer bars will be open for business by Christmas. Properly exciting for my hometown, cos we have a few (but not many) hip beer bars a la North Bar, Leeds, for example. I dream of a craft beer bar in Brum where I can listen to some Hot Chip in the background, and eat some fabulous food, without having to endure the smell of musty old carpets under my nose the whole time, where the bar staff are hyped about the drinks offering and can recommend all manner of wondrous beverages to you, where there's something exciting happening every week for me and my mates to get to (Meet The Brewer, Beer & Food matching dinner, Live Comedy, Live Acoustic music, say). Basically where the all-consuming vibe is 'Come in, chill out with a few beers and your mates, have a bite to eat and stay a while'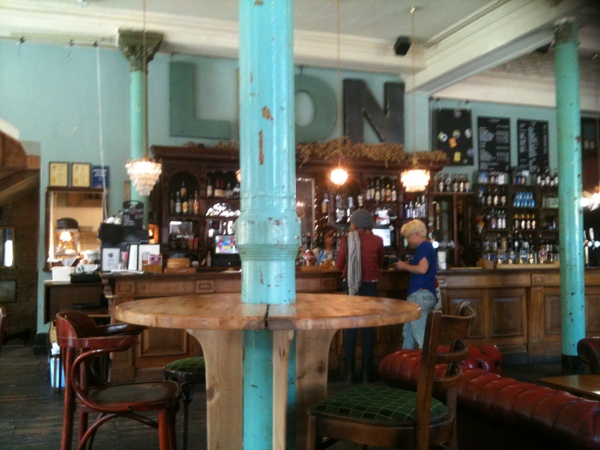 You might know I've been doing some journalism work these last few months in London and I've got a bolt hole over in Leytonstone. So when I was forced to do a 2-week stint there, I was more than relieved when The Hubz came down from Brum to save me from self-destruction.
We've been to a few of the pubs in the town before. And we were also a bus ride away on the 257 (to Walthamstow) which stops in Leyton right outside the King William The Fourth pub which is also where Brodie's microbrewery is. I've lost count of how many times people have said to me 'Oh you gotta go to Brodie's' and – as I'm still recovering from a nasty chest infection – I wasn't at all in the mood to venture much further afield that day. But within an hour and one half pint later, we were back on the bus and sitting in The Red Lion to while away the afternoon there instead. Do you want to know why?