Norwich – City of Ale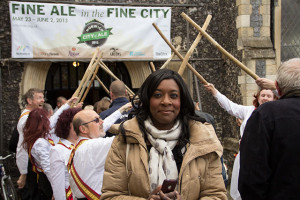 Norwich has more pubs and religious buildings in its city centre than anywhere else I've ever been. It feels like there are at least three pubs squeezed onto every street corner. The fourth annual City of Ale party last Thursday night at St Gregory Church was a fitting launch an 10-day long shindig celebrating the city's beer and pub heritage. Right the way through until June 2nd, as many pubs in Norwich as you can shake a stick at seem to be involved. Mini-beer festivals and other events are all on the agenda, and you'll quite probably be patting yourself on the back, if you manage to get yourself over there at some point this week!

The Hubz and I were guests of the City Of Ale team, led by Dawn Leeder (the brains behind Pint Picker), Philip Cutter (Landlord of The Murderers pub) and Rupert Farquharson, with generous help from Greater Anglia trains, Premier Inn Norwich Nelson, Visit Norwich and a host of historic, quirky and unique pubs the city has to offer.
The party was jumping with room filled with people listening to opening speeches from Mike Benner from CAMRA, the local Mayor and the Sheriff and my pal (and fellow beer writer extraordinaire!), Roger Protz. Another illustrious and prolific beer writers in town for the launch event, was my other mate, Pete Brown. So being in the same room as such cool writers, made me chuffed to be there. We got taken to the Church on an old red double-decker bus too!
We were greeted at the Church and led in by Morris Dancers (always inexplicably linked with real ale for a reason I've not yet investigated :-0) We braved the rain which came down later that evening and ventured out into the wet church gardens for some Hog Roast. Can you spot my new (queue-jumping) twitter friend, Neil?
I was humbled to meet to two extraordinary Normandy veterans. Jack and Len are pals, they were full of fun and revealed to me they both used to work at breweries before they signed up, as very young teens for the war effort. They were both also very proud to be Guests of Honour at the launch. 10 pence from every pint of Monty's Gamble, an ale brewed especially by Wolf Brewery and which is being sold during City of Ale, will go to the Veterans charity. They told me it's all very much needed, in light of next year being the 70th anniversary of the D-Day landings.
I met Kevin from Golden Triangle brewery. He used to work in television industry, so we had tons to talk about, not least the special ale he'd brewed just for the festival.
Lacons Ales offered a huge bar serving 3 of their new beers. The brand has recently been revived. The original brewery was shut down back in 1968. New Head Brewer, Wil Wood, grabbed me for a chat as I supped his delicious Affinity beer, at 4.8%. People are really liking Lacons Ales beers, as they seem to be a welcome 'blast from the past'!
Carol from Tourism Norwich Blue Badge tours took us on a whirlwind walk of pubs, some of whom has some weird and wonderful stories of centuries ago, including the oldest pub in Norwich, the Adam and Eve. We also stopped by The Maid's Hotel, the Wig & Pen, and many many more. Despite the hideous rain and cold, it was an eye opener into the heart of the city's history which I'd recommend you try and explore one day.
We had a drink in Take 5 and a Thai lunch in the awesome Vine – which just so happens to be the smallest pub in Norwich.
I threw a beer party on the Friday night at Ketts Tavern and will be including some more pics from that very soon. It was a real hoot. So a massive thanks to Dawn, landlady of Ketts and owner of Bear Brewing, who allowed me to take over the conservatory for two hours and pack it full of beer-hungry women (!), Paul from Ketts who sorted out the PA system, Jennifer from Palate 4 Hire (who helped Dawn organise the whole shebang, who served beers on the night AND produced the most delicious handmade chocolate truffles for us all), and Jonathan from Boho Norwich for making the marvellous bites of food that I wanted to complement the beers we had on the night.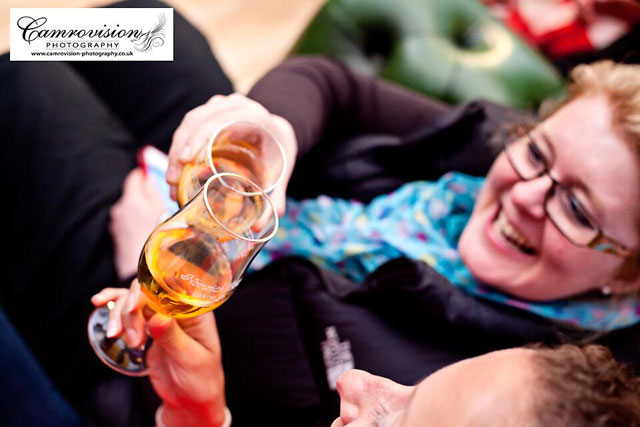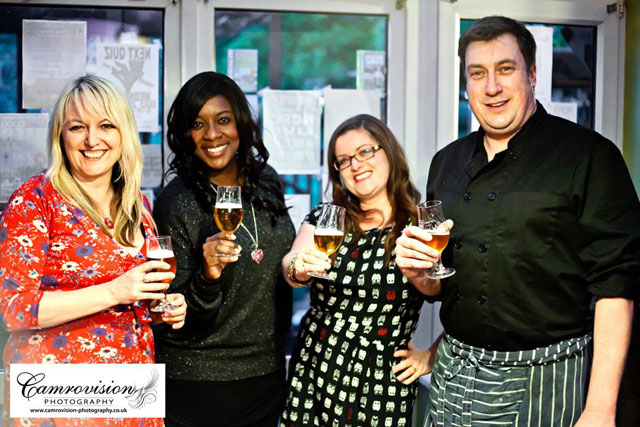 For more pics, please check out the snaps taken by the wonderful Paul from Camro Vision Photography!
Thanks once again to all the sponsors, some of whom I might have forgotten, but who are listed here in full, who made our wonderful City of Ale trip possible!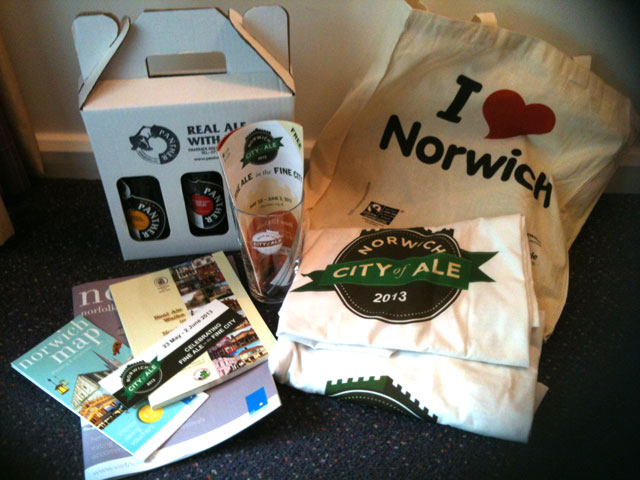 ******SPONSORED POST******